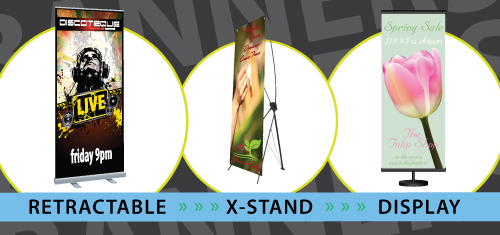 Flexibility, portability, and visibility. Spectrum Printing carries all kinds of banner stands to make you look your best. Our high-resolution printers make your graphics come alive.
Retractables for ease in portability.
Create a huge presence by joining several banner stands together!
Double-sided stands get them coming and going!
We have banner stands to fit whatever size and shape you need.
There are simple, affordable options for all types of displays.
For displays that make you look fantastic, we can help!